Last Updated: June 01 2023
How to Use the Activity Timeline
Overview
The activity timeline displays actions performed throughout the lifetime of a project in chronological order. In jobs, quotes, recurring jobs and recurring invoices, you can view the activity timeline in the cost centre

US: Cost Center. A method for separating operational costs of the business for reporting and financial management., and in the overview.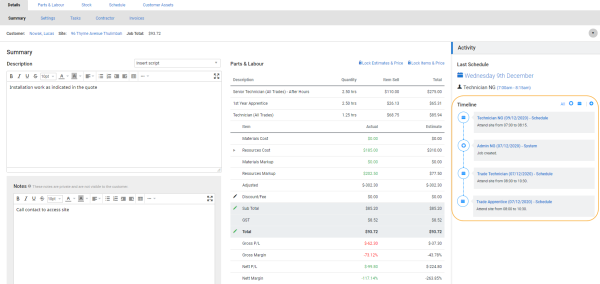 The timeline also displays past or upcoming actions or events, such as the next scheduled date, the previously scheduled date, or the next due date for a recurring invoice or job to be created.
A warning message appears in the activity timeline if no due date or schedule has been set.