Last Updated: November 16 2022
How to Set Up the Contractor Portal
Overview
Enable contractors to use the contractor portal to increase your workflow efficiency, as contractors can enter information in the portal that you can then see in simPRO, as well as view their job cards, invoices, and schedules.
It also makes it easier for contractors to keep track of the work orders you have sent them.
US only: If you use simPRO in the United States, the term 'work order' is used instead of 'job card'.
US only: If you use simPRO in the United States, the term 'contractor work order' is used instead of 'work order'.

Required setup
In order to view content or perform actions referred to in this article you need to have the appropriate permissions enabled in your security group. Go to System

> Setup > Security Groups and access your security group to update your permissions. The relevant security group tab and specific permissions for this article can be found here:

What can contractors do through the portal?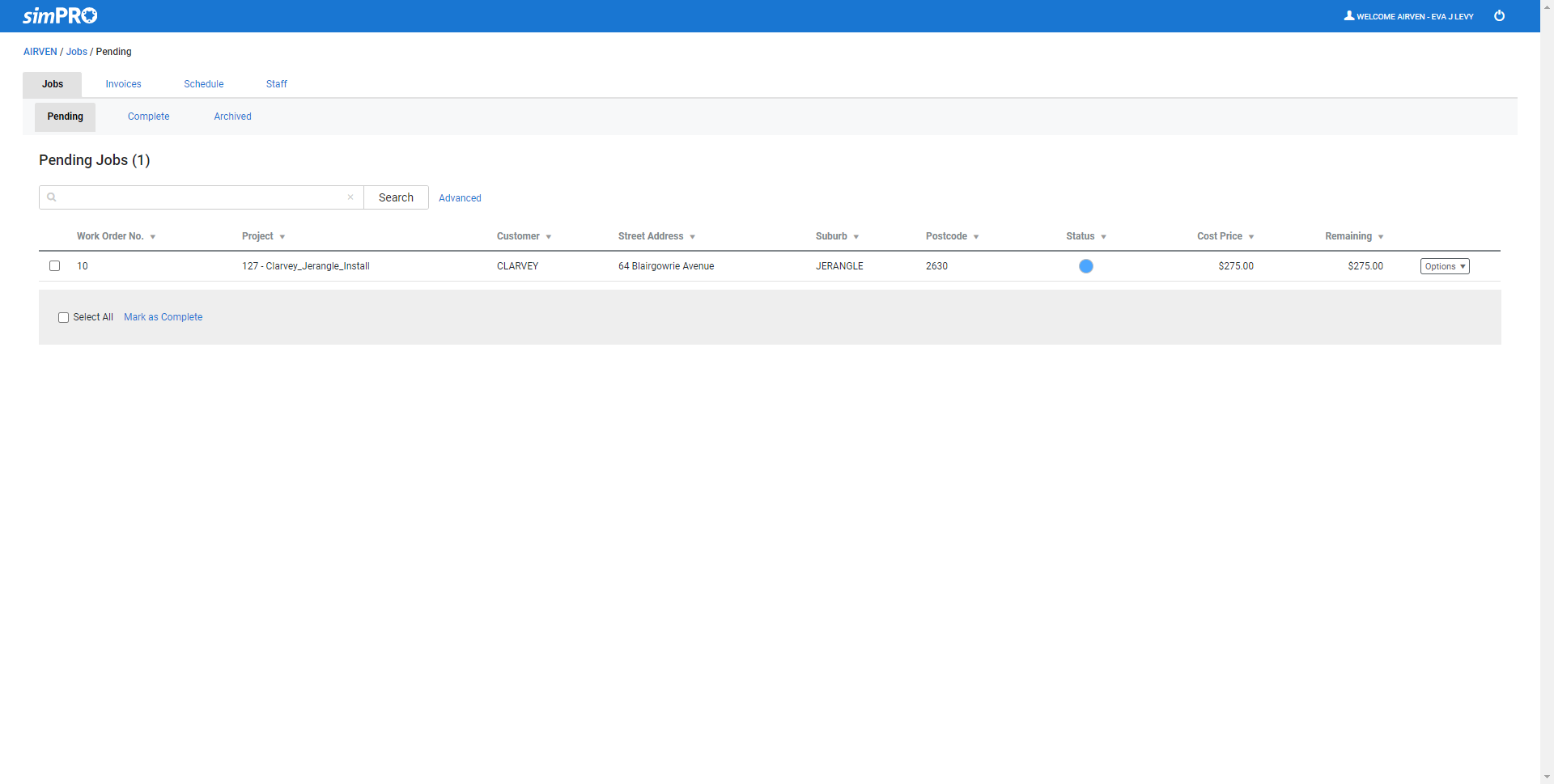 You can set up contractors with their own login details so they can view (but not edit, invoice or archive) the work orders that you have issued them, as well as the invoices and schedules relevant to them and their company.
Contractors can also mark pending jobs as complete once they have completed work, enter details on the actual works completed in the job card, as well as approve and reject any RCTIs you have created for them. The portal also allows contractors to change specific profile details, profile details of other staff in their company, and add new individual staff members to their contractor company.
All changes made and saved by contractors in the contractor portal are also saved in simPRO.
Learn more in How to Manage Contractor Invoices.

Enable access to the contractor portal
Any contractor in your system can access the contractor portal as long as they have a username and password. You do not need to select any licences or security groups. You need to provide the contractor portal URL to the contractor, which is your simPRO URL with '/contractor' at the end. For example, yourcompany.simprosuite.com/contractor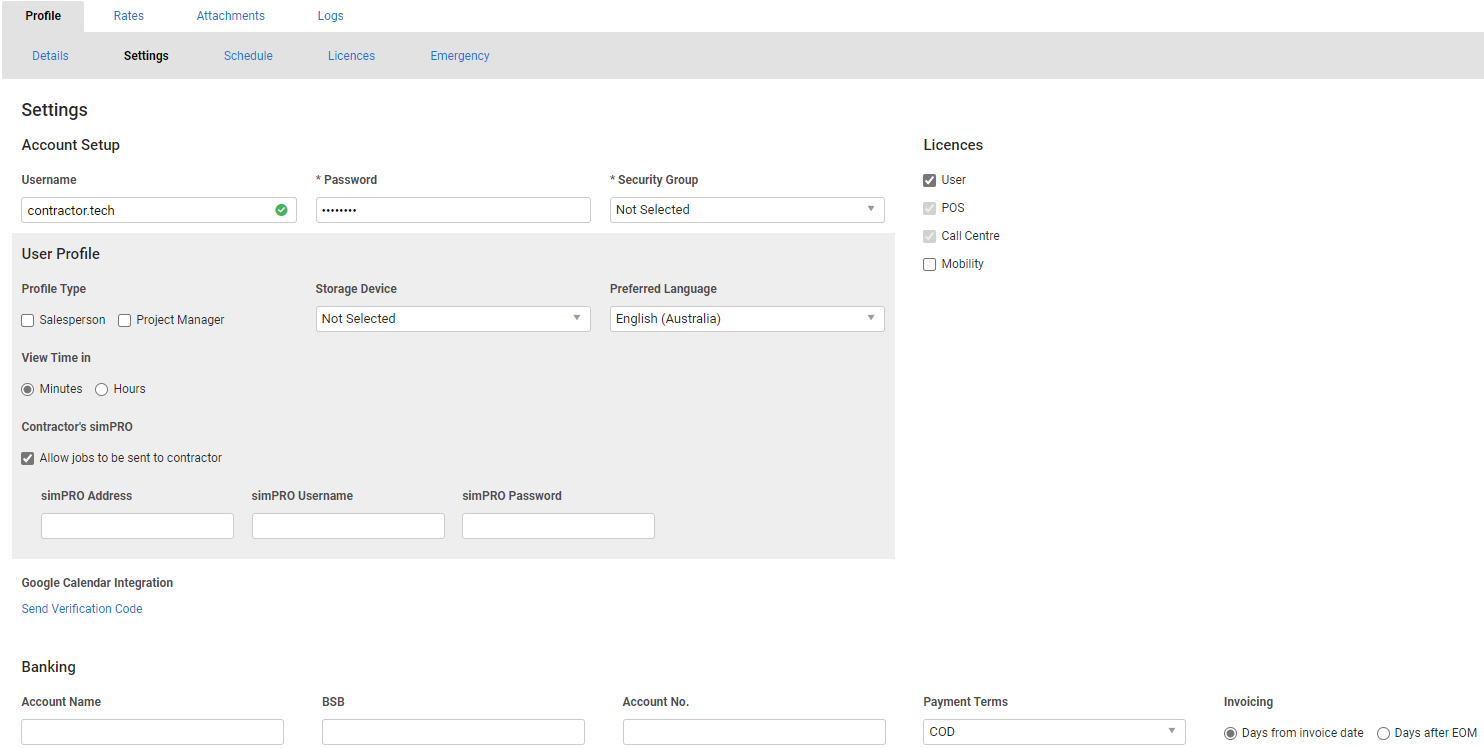 To set a contractor's username and password:
Go to People > Contractors.
Click the contractor.
Click the Settings sub-tab.
Enter a unique username and a password.
The password must be eight characters, including lowercase letters, capital letters and numbers.
Click Save and Finish.
To help contractors learn how to use the portal, please direct them to our Contractor Portal: Guide for Contractors.