Last Updated: June 01 2023
How to Use the Quote / Job Detail Form
Overview
With this editable form you can provide a detailed PDF document to customers for a quote or job, as might be needed for large projects and tenders. You may also choose to use it for smaller quotes and jobs. You can create detail forms from scratch each time, but it is more efficient to create and use templates.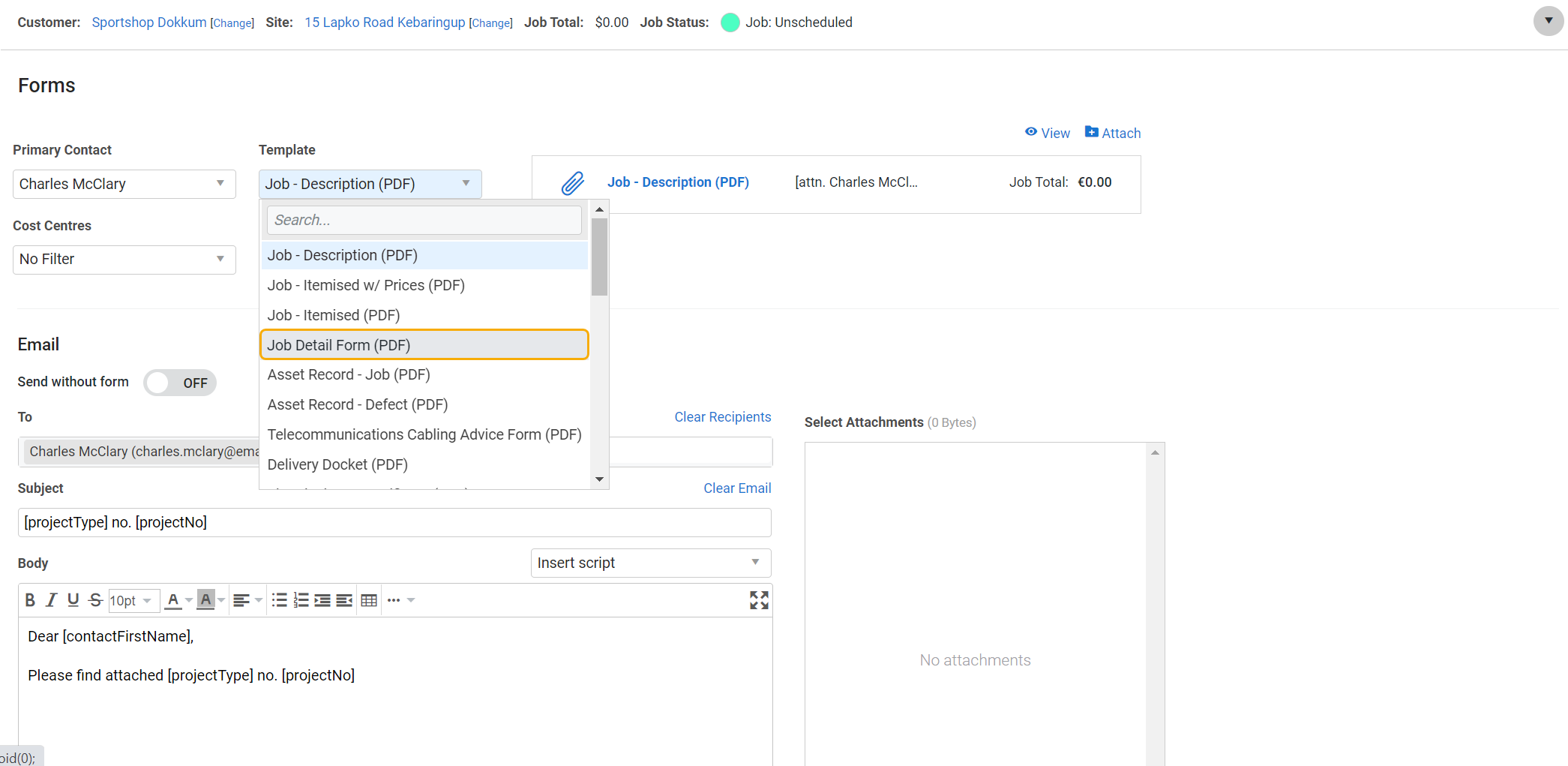 After opening an existing quote or job, the Quote Detail Form or Job Detail Form is available on the Forms tab, under the Form drop-down list.
Unlike other forms in the list, clicking this form opens a pop-up window. From this window you can edit the form and send it to your customer along with your quote or job, then return to the open quote or job.
For even more customisation options consider using Form Builder Templates. Learn more in How to Use Form Builder Templates.
Advanced